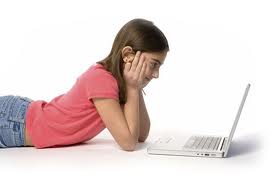 I decided to attend Penn because I would be studying at the Wharton School. I really had no idea what I would be learning, exactly. All I knew was that I would study "business." However, as my first semester of college is coming to a close, I notice that much of what I have learned so far this year involves the transition from high school so college, from dependence to relative independence: this knowledge is not specifically limited to what is taught in class.
In addition to teaching you about the economy/linguistics/technology/etc., classes teach you about yourself.
In most of my courses, class participation is a component of our grades. In one class, it is worth 40% of our entire grade! The learning environment is meant to be one in which there is an exchange of dialogue between the professor and the students, not a one-way flow of information. It is so interesting to hear unique perspectives and difference opinions. Listening to opinions that conflict with your own can make you question your own values, leading to a better understanding of yourself.
I have also learned about my self-doubt from being in classes where participation is expected. Being an introvert, I often find it very difficult to raise my hand and voice my thoughts. Sometimes I meticulously analyze what I plan to say, and by the time I am ready to speak, the professor has already led the conversation on to the next point! My hesitation really impairs me in classes like these. I am glad I discovered this now, since I still have time to work on it.
Distractions can lead you to failure.
Distractions steal time, precious time which could be used for bigger and better things. I am ashamed to say this, but I am addicted to chatting online with friends. This sounds like a silly habit that should be easy to correct, but, unfortunately, it's been serious problems for me.
I love instant messaging because it's so convenient, and it's a great way to stay in touch with friends. In high school, chatting wasted much of my time, but its negative effects were not as obvious as they are now. Since coming to Penn, I've been chatting more and more (and therefore concentrating less and less). This is currently one of my biggest concerns, and I am trying to become more self-disciplined.
Procrastination can also lead you to failure.
A few weeks ago, I suffered through one of the most stressful weeks o my life. It is now a crazy blur in my mind, so I don't remember many of the details. All I know is that I had a presentation to give, along with a couple of midterms to take. By not planning the presentation or studying for the midterms until a couple of days before they were scheduled, I had sealed my own fate. Nothing turned out as well as it could have, and my lack of sleep made it hard to focus in class, creating a horrible chain of fatigue, bad grades, and pessimism that was hard to break. If only I had managed my time more wisely!
  There is no worse feeling than knowing that you have disappointed those who love you.
Every night, I call my parents to tell them about my day and to hear about theirs. My parents' genuine care for me is always apparent in theirs voices. They want me to learn, to succeed, and, most importantly, to be happy.
I have always been honest with them, so when I wasted too much time chatting online, they knew. When I did poorly on my midterm, they knew. When, due to my procrastination, I got 2 hours of sleep each night for a few consecutive days, they also knew. Their worry and disappointment remind me that the results of my foolishness don't just affect me; they also affect those who believe in me.
My mother and father shouldn't have to spend time being concerned about me. I feel so guilty every time I think about how hard my parents have worked and how much they have sacrificed in order to allow me to be where I am today, in the U.S. and at my dream college. To be honest, I don't deserve all that they have given me. Studying hard and taking care of myself is the least I can do to show them my appreciation.
  There is always room for improvement.
In Management 100, a mandatory class for all Wharton freshmen, groups(each consisting of about a dozen people) embark on different community service projects, learning firsthand about the significance of leadership and communication skills within a team.
The group I'm in consists of a few people who always take charge, a number of members who come up with great ideas, and others who complete tasks efficiently. Though we each have distinct strengths, we also have weaknesses that make us less powerful than we could be. During our numerous feedback sessions, we discuss our team dynamics. Compliments, as well as constructive criticism, are given to each and every member, and through these sessions, I've learned more about what it takes to be an effective leader.
In the group, I am more task-oriented. I do have ideas, but I do not always communicate them. My strength is that I dedicate myself to various assignments, while my weakness is that I am not as aggressive as I should be. I used to think that being nice and always listening to others was one of my best qualities, but I now realize that in order to be a good leader, I must learn how to listen to others without constantly surrendering to them.
From this class, I've learned that feedback is always useful when it is given sincerely and willingly received. Our professor himself even asked us for feedback about his teaching style and the content of the course. I guess this means that there is always room for improvement.
In a way, this is rather comforting. We will never be perfect, so there will (and should) always be something to strive for, and ideal to work towards. This is what makes life so interesting, isn't it?
我们永远不会达到完美, 因而总有些事情值得我们去争取,总有些理想值得我去追求,这让生活如此多姿多彩,不是吗?
Read More
5 Fundamentals for Success in Life
10 Tips for Living a Better Life
How To Improve Your Life Starting Today
Top 10 Blogs For Learning Something New
25 Inspiring Stories to Make You Smile